About
We have provided a brief resume on the team with photo's for two reasons:
So that you may feel confident that we bring a wealth of knowledge and experience on our products - that you can apply to your decision making.
The photo's are there so that you can put a name to the face that serves you.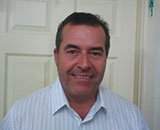 Rod Ayling
Rod has over 30 years experience working with blinds, awnings and security. Coming from a building background he often applies his intimate knowledge on building structures to design blinds and awnings to cover difficult situations and holds a Supervisors certificate (65155S) and a Contractors License (247158C) with The Deartment of Fair Trading.
If any problems arise with the production or installation, don't hesitate to contact Rod directly to discuss the matter, he often finds that a perceived major problem can easily be rectified with a minor adjustment.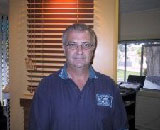 John Campbell
John also has over 30 years experience in the industry. He is very friendly and knowledgeable and is able to impart his ideas on a wide range of applications to help you decide on the best solutions for your desired outcome. John prides himself on his abilities to be able to communicate with people at different levels, commercial and domestic and always strives to arrive at appointments within the agreed times. Treating people with respect and honesty is a trait that has earned John huge respect from the large list of regular clients.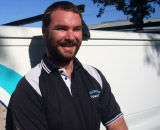 Jonathan Lux
Jon entered the industry in 1999. During this time he has become proficient in product manufacture and over the last seven years in particular he has specialized in the installation of all of our products. He is a likeable trust worthy young man with a pleasant and enthusiastic nature. Our clients feel comfortable having him working in their homes and buisinesses.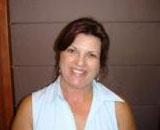 Cheryl Knight
Cheryl has been working here at American Vogue for over 10 years. She has a good working knowledge of all aspects of our products. Cheryl coordinates production and installation and can help with repairs and maintenance. Customers comment that her friendliness and willingness to help is like a breath of fresh air when trying to make important decisions on their home decor and security.
Contact our friendly and supportive staff to help you make an informed, cost effective decision on your options.
Call 02 9521 2011 now or click here.