About
We have provided a brief resume on the team with photo's for two reasons:
So that you may feel confident that we bring a wealth of knowledge and experience on our products - that you can apply to your decision making.
The photo's are there so that you can put a name to the face that serves you.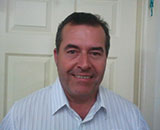 Rod Ayling
Rod has over 30 years experience working with blinds, awnings and security. Coming from a building background he often applies his intimate knowledge on building structures to design blinds and awnings to cover difficult situations and holds a Supervisors certificate (65155S) and a Contractors License (247158C) with The Deartment of Fair Trading.
If any problems arise with the production or installation, don't hesitate to contact Rod directly to discuss the matter, he often finds that a perceived major problem can easily be rectified with a minor adjustment.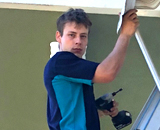 Eden Ayling
The second generation this family owned local business , Eden , after gaining experience in the factory production of our products is now engaged in the on site installation of all he knows.
He is energetic and enthusiastic and enjoys communicating with our diverse range of clients.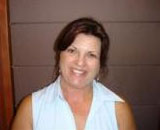 Cheryl Knight
Cheryl has been working at American Vogue for over 16 years.She has a good working knowledge of all aspects of our products. Cheryl coordinates production and installation and can help with repairs and maintenance . Customers comment that her friendliness and willingness to help is like a breath of fresh air when trying to make important decisions on their home decor and security.
Dealing with a wide range of suppliers and our own factory staff, Cheryl endeavours to get each project completed as specified and on time.

Brad Wilkins
Brad has over 35 years experience in the industry. He is very friendly and knowledgable and is able to impart his ideas on a wide range of applications to help you decide on the best solution for your desired outcome .
Brad prides himself on his ability to communicate with people at different levels, commercial and domestic.  
Coordinating Sales and Installation, Brad has earned the respect and affection of our large client base in The Shire where he has lived for nearly 40 years.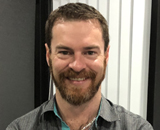 Ben Whittaker
Ben has been with American Vogue since 2016. Not originally from this industry, Ben came with extensive customer service experience, which showed in his polite and capable manner. He has gained a high level of knowledge of all of our products and is able to assist clients in making informed decisions.
A Shire bot through and through , Ben grew up and then settled with his own young family in The Shire. Despite being an avid Dragons supporter, we  value Ben as an important member of our team.
Contact our friendly and supportive staff to help you make an informed, cost effective decision on your options.
Call 02 9521 2011 now or click here.